Just landed in Germany for a trio tour with Eva Klesse and Andreas Lang
Wednesday, January 4th: Fat-Jazz Urban-Exchange, Hamburg
Thursday: LOFT Köln
Friday: Jazzclub Unterfahrt, München
Saturday: Internationales Jazzfestival Münster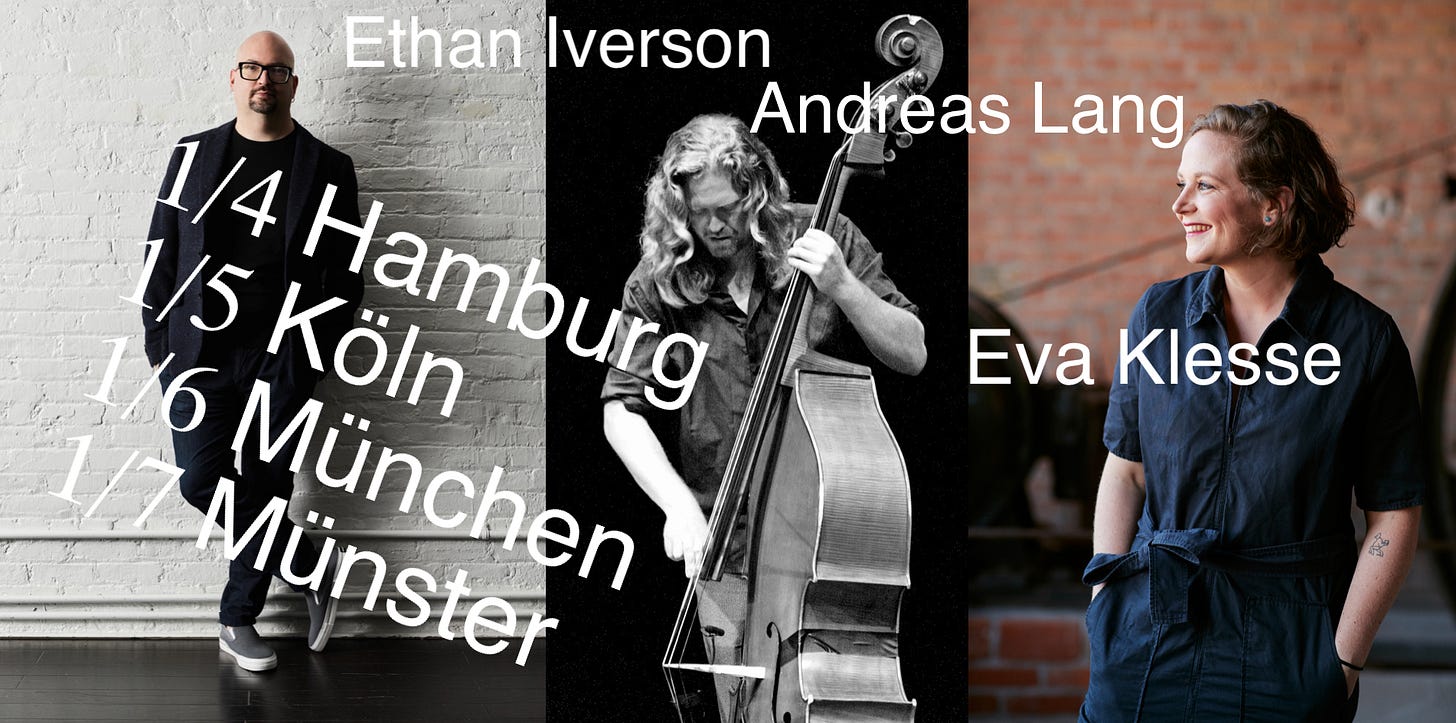 ---
Last week in Orvieto was great! Sarah was along for the trip, which was an unusual treat.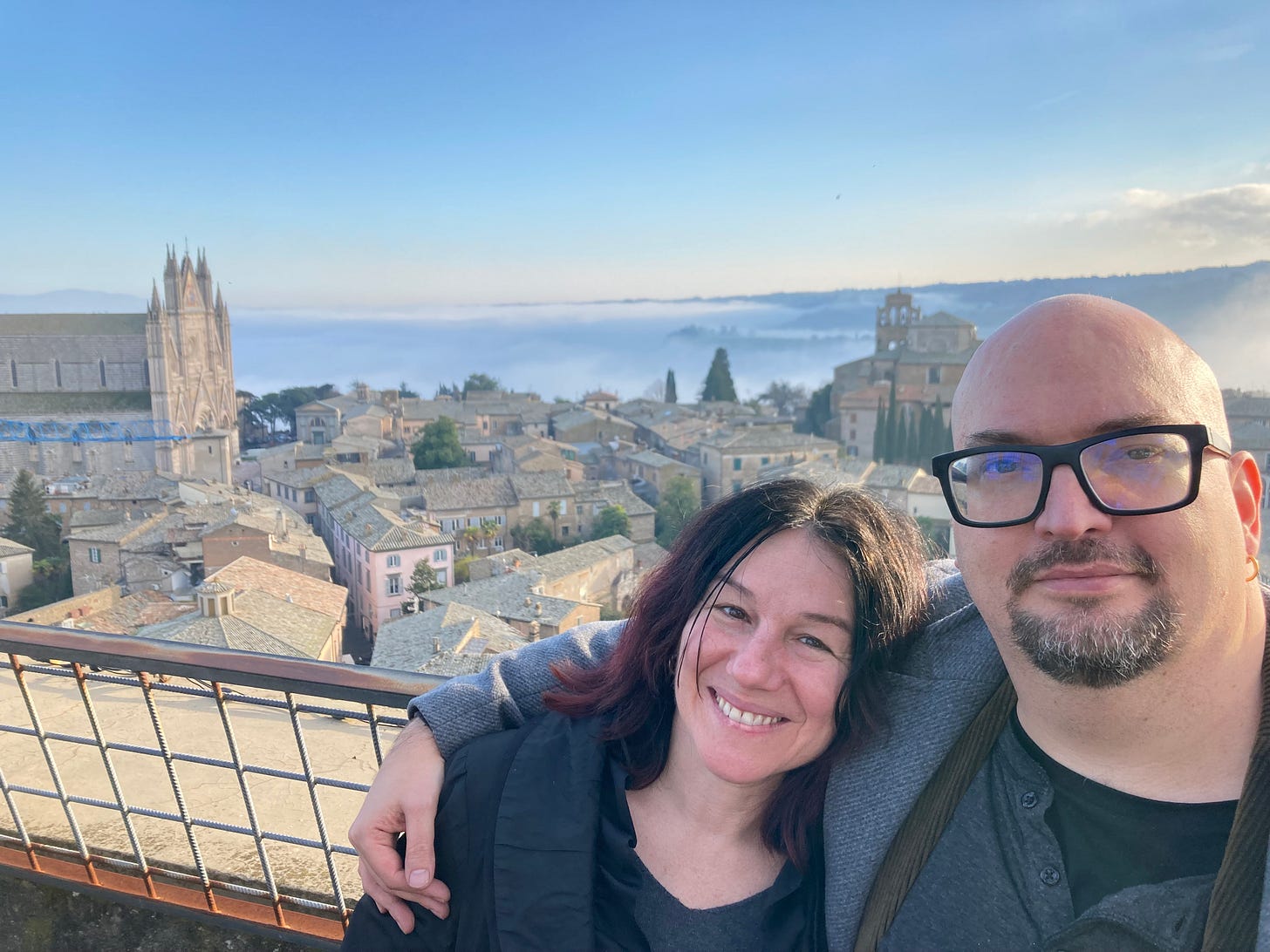 ---
With Dianne Reeves, Dan Weiss, and Peter Washington: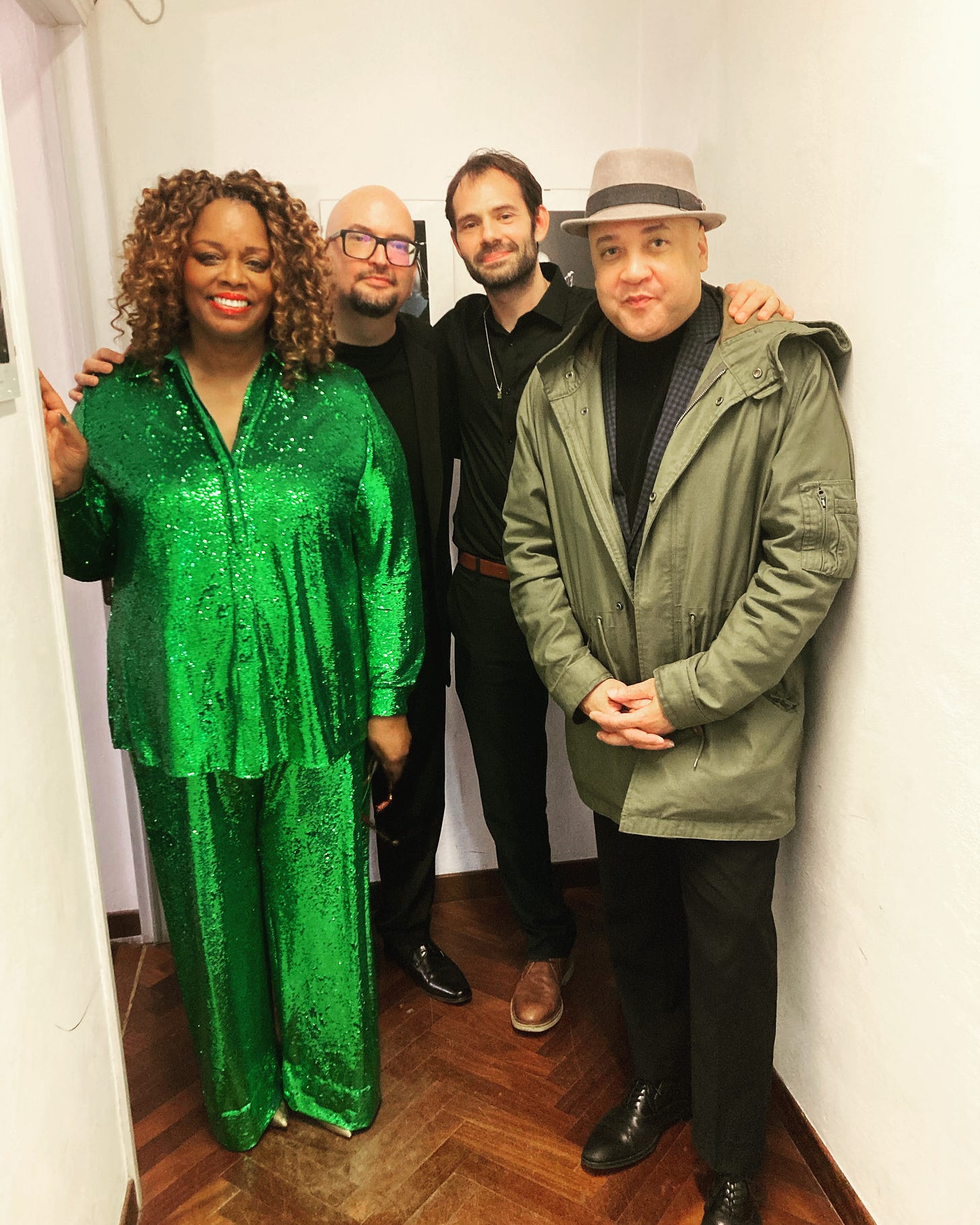 I learned a lot from the great Ms. Reeves and her long-term associate Romero Lubambo. Amazing!!!! Thanks also to Peter and Dan for nailing the music. 
In addition to arrangements of the Bacharach music sung by Dianne, I wrote a pocket suite for big band, "Fanfare, Fable, and Fugue," about 9 minutes in length. It's not too hard and very fun to play. If anyone wants to consider programming it, drop a line and I'll send the score (and audio when it arrives).
---
My scribblings from 2022 include these longer, edited essays:
All-Star Television: Charles Mingus, Cecil Taylor, Ralph Ellison, Martin Williams
Moritz Moszkowski (and de Schlözer)
A "New" (meaning "Old") Approach to Jazz Education
50 ECM tracks for ECM at 50 (2018)
And the following quick pieces:
Get Carter by Mike Hodges, Ted Lewis, and Michael Caine
Various tweets from a decade of tweeting (4 parts)
Mick Herron and Charles Cumming at Mysterious
Roger Dickerson, New Orleans Concerto
George Russell's First Three Records as a Leader
Steve Lacy and Don Cherry, "Evidence"
Max Roach, "Members Don't Git Weary," Gary Bartz, "Another Earth," and Charles Tolliver, "Paper Man"
Vicissitudes: John Heard, Leroy Williams, and Grachan Moncur III RIP
The Second Piano Sonata of Poul Ruders
Andrew Hill: Shades and Strange Serenade
Lupu plays Brahms, Angelich plays Rachmaninoff
Ellen Raskin, Lee Server, Andrew Vachss
RIP Terry Teachout (with a guest contribution from Heather Sessler)
RIP Charles Brackeen and Mtume
Barry Altschul, You Can't Name Your Own Tune
George Crumb, Ancient Voices of Children
Also! guest posts:
James P. Johnson Gets Dressed by Matthew Guerrieri
New Cecil and the Old Crew in '70s NYC: A Remembrance by Richard Scheinin
Stanley Crouch on Classic Cinema by Paul Devlin