Amusing digital art by Julio Blazquez Cea: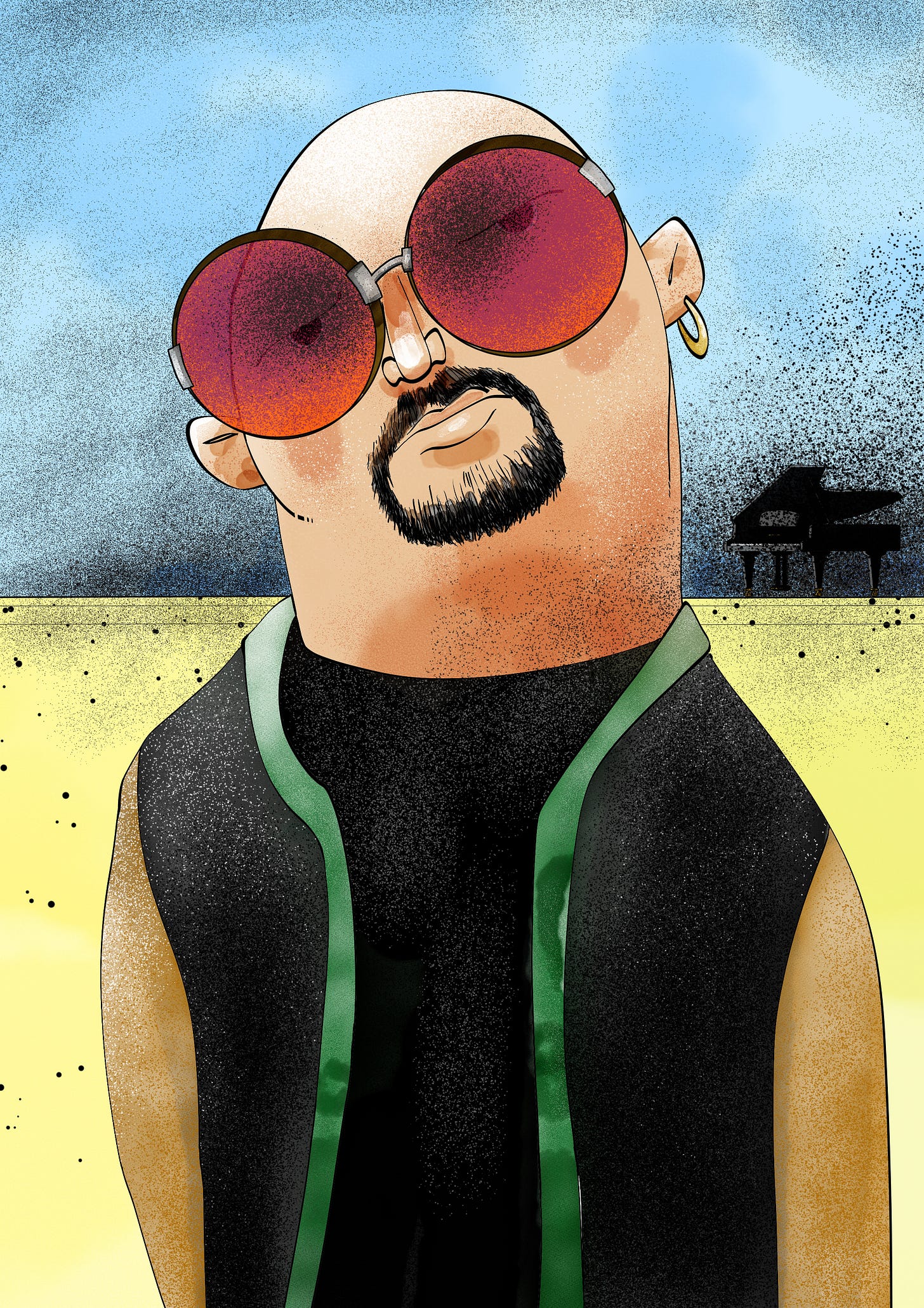 Next week, Thursday January 12 at 9 PM, I'll be in Vinnie Sperrazza's trio with Michael Formanek at Bar Lunatico.
On Monday the 16th I'll be playing an hour for the NYC Jazz Piano Festival at Klavierhaus presented by Jim Luce. Quite an amazing line-up of musicians! I'm concluding the festival with the last set at 7:30, where I'm planning to offer the NYC premiere of my through-composed Piano Sonata (and plenty of other things).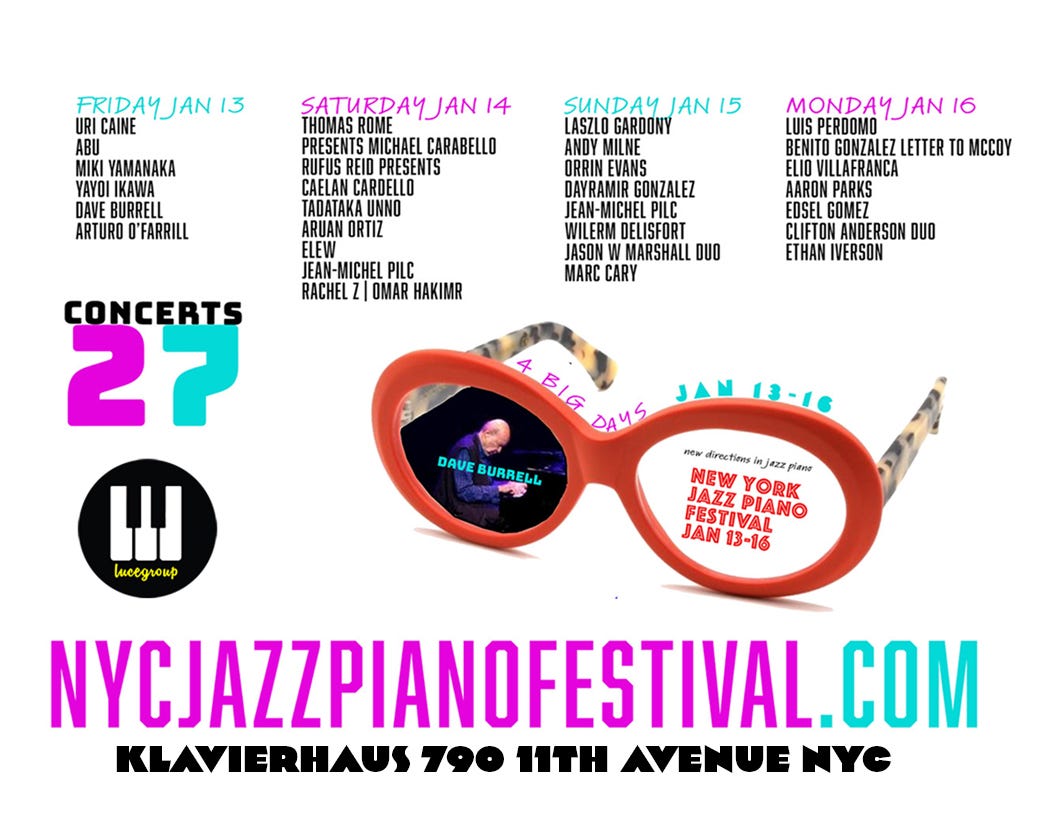 Then the Billy Hart quartet with Mark Turner, Ben Street, and myself play Birdland January 17-21, five days, Tuesday through Saturday, two sets a night. 
---
Substack! It's happening. Shuja Haider on magic, including a major new NYT profile of Juan Tamariz. Wow!
Vinnie Sperrazza on Pete La Roca, Phillip Wilson, Freddie Waits, and Ralph Peterson. What!
Lewis Porter on John Coltrane, Miles Davis and Art Tatum. Unbelievable!