Be there or be square: Billy Hart with Mark Turner, Ethan Iverson, and Ben Street at the Village Vanguard this week.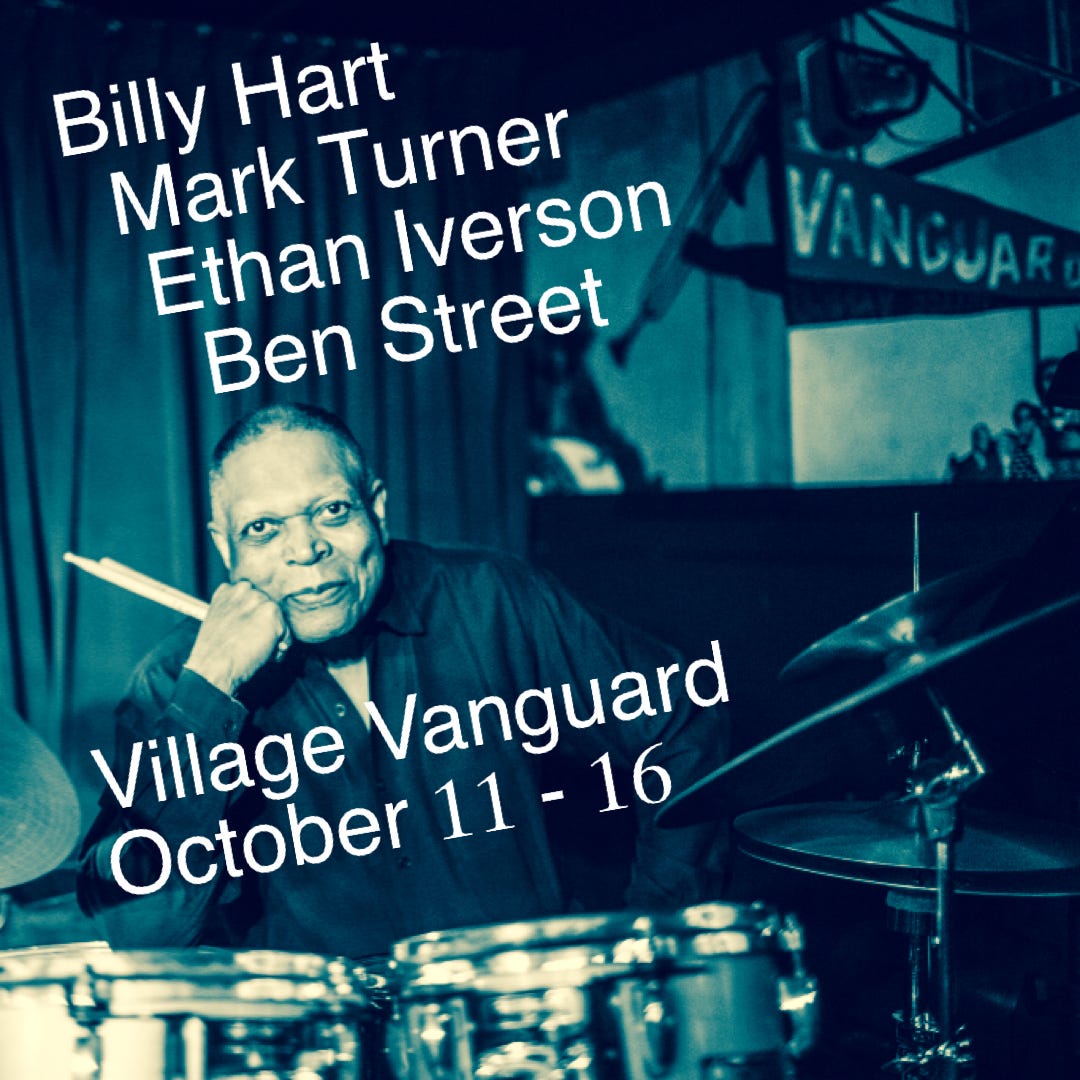 ---
Thanks, Shannon J. Effinger, for writing about the great Mal Waldron in the Washington Post: "Mal Waldron, sideman to jazz greats, gets a solo retrospective." How wonderful to see thoughtful coverage of jazz in a major outlet.
In another sphere, Jacob Garchik goes deep on the absurd video game Trombone Champ for Slate.
---
---
I enjoyed playing the Green Mill with Matt Ulery and Jon Deitemyer. The Chicago speakeasy has a storied history.
On Fridays at the Green Mill, organist Chris Foreman plays his B3 from 5 to 7:30. A bystander's clip of "Teach Me Tonight" on YouTube gives an idea of Foreman's formidable powers. The real deal!