Tonight Billy Hart joins other NEA Jazz Masters at SFJAZZ for the official induction. The class of 2022 also includes Stanley Clarke, Donald Harrison, and Cassandra Wilson. Wilson will not be attending the concert, but Clarke and Harrison are performing along with the SFJAZZ Collective and master of ceremonies Dianne Reeves. The festivities will be both in-person and live-streamed; Billy's quartet with Mark Turner, Joe Martin, and myself will play Jabali's "Duchess."
Richard Scheinin talked to Billy for two hours and printed the whole thing. Great!
I myself get a few quotes in The Washington Post profile by Michael J. West.
It's nice to be back at SFJAZZ. I was a regular there with Bad Plus but it's been at least five years now since I set foot in that superb concert hall. Yesterday morning I read the dramatic announcement: Randall Kline is stepping down next year.
Billy and I asked Randall why the hell he was doing such a thing. His smart answer was comprised of round numbers: The building was 10 years old, the Collective was 10 years old, and he's turning 70.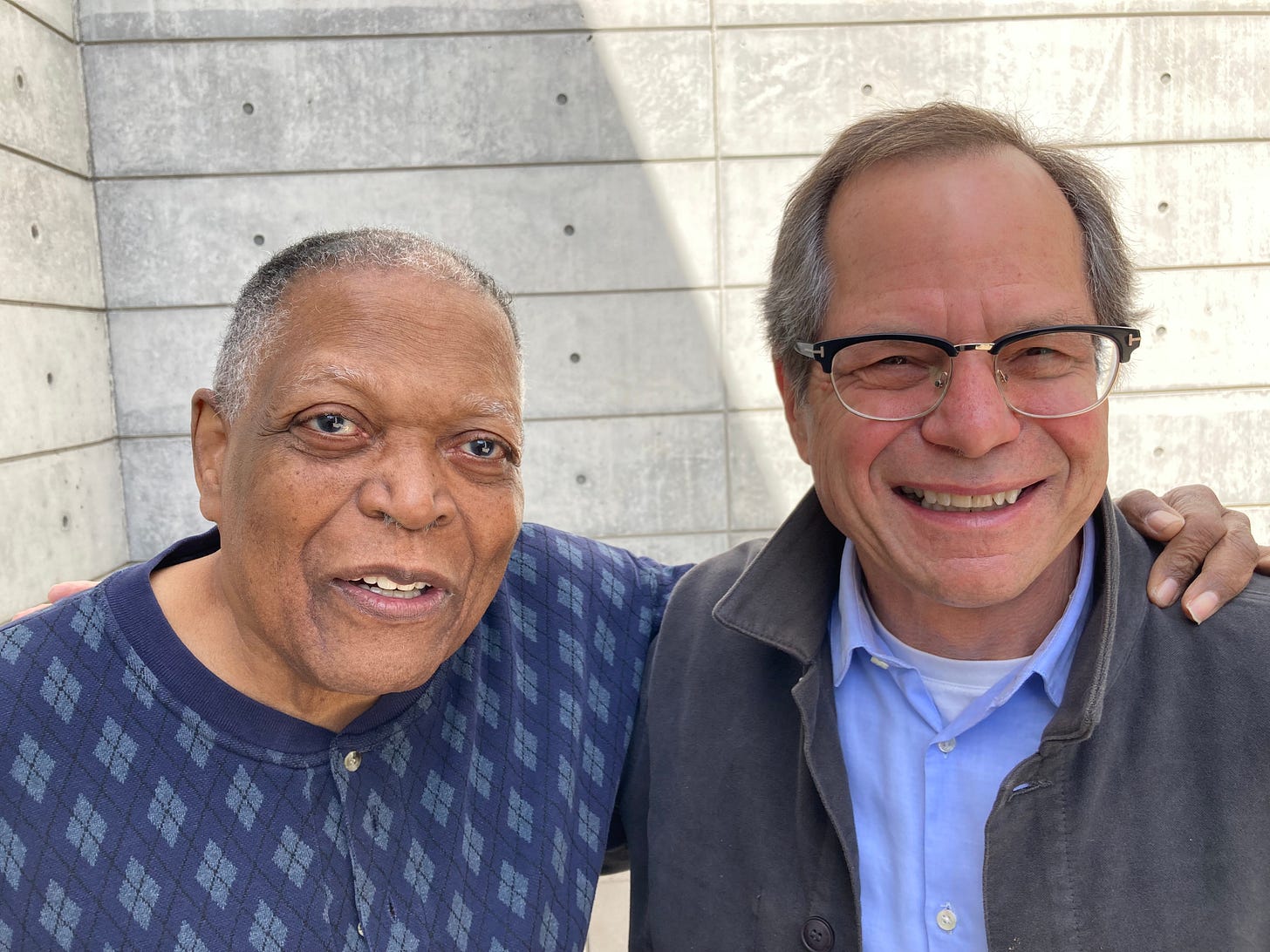 ---
Last week I heard more great NYC music.
Gerald Clayton was in residence at the Village Vanguard with Joe Sanders and Justin Brown.
Orrin Evans had a birthday gig with Vicente Archer and Mark Whitfield, Jr. 
These two power trios (Evans also featured guests including fine saxophonist Caleb Curtis) both confirmed the way the hippest, most ultra-modern rhythm sections were evolving in terms of displacing the beat. For the Clayton set it was Bud Powell's "Celia," for Evans it was Geri Allen's "Feed the Fire," but in both cases the thicket of polyrhythmic activity thrown up by the bass and drums was formidable indeed.